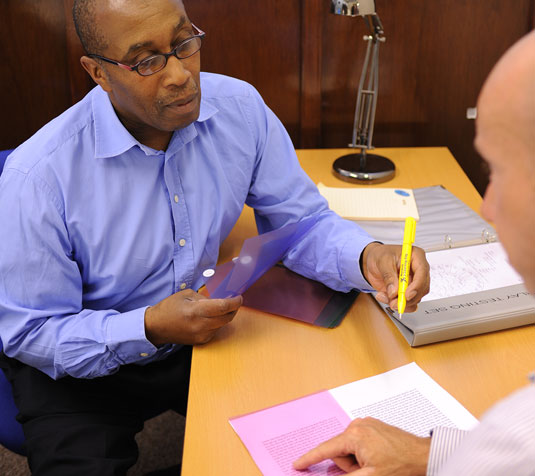 Welcome to Indigo
The Indigo dyslexia centre and it's out reach offices is part of the Indigo Solutions Ltd learning difficulty service provision. From our head office in Norwich, we have a team of specialist teachers dedicated to testing and developing support for individuals with learning difficulties.
Book Now
Range of services
Indigo Solutions Ltd incorporates a Management Board of local directors backed by staff and offers a range of services including:
• Screening
• Training
• Confidential Advice and Guidance
• Workplace Needs Assessments
• DSA Study Needs Assessments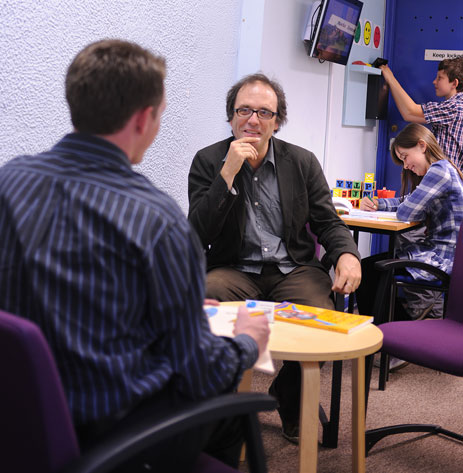 Our mission
We pride ourselves on the quality, value and efficiency of our services. We are determined to raise awareness of dyslexia and change society's perception towards dyslexia and the dyslexic. We believe every dyslexic should be encouraged and helped to reach their true potential.
---
"Indigo really punches above its weight. It provides invaluable services to people with dyslexia and associated problems, ranging from screening and friendly guidance to a full resource centre and training workshops to suit a variety of needs. Indigo is an asset to Norwich and Norfolk and I fully support its work."
"Very good to learn of the range of support and services on offer to people across the region."
"We visited Indigo independently, the staff are very friendly and welcoming. The helpful information we received was brilliant. We are pleased that we made the visit. Thank you!"
---
2015 Gateway Accredited Centre.
2014 In-House Colorimetry Testing.
2012 NOCN Re-Accreditation as Recognised Centre.
2011 MATRIX Award Standard for Advice and Guidance.
2010 Investors in People Award.
2010 INDIGO Foundation achieved a place in the top 100 of the Barclays 2010 Trading Places Awards.
2009 Provided evidence for House of Commons Science and Technology committee on dyslexia.
2008 MATRIX Award Standard for Advice and Guidance.
2007 Investors in People Award.
2006 British Dyslexia Association - Young Achiever Award.
2005 Medallist - Volunteer of the Year.
2004 Unlimited Millennium Award.
2004 Finalist - Young Entrepeneur of the Year Award.